Tripawds is a user-supported community. Thank you for your support!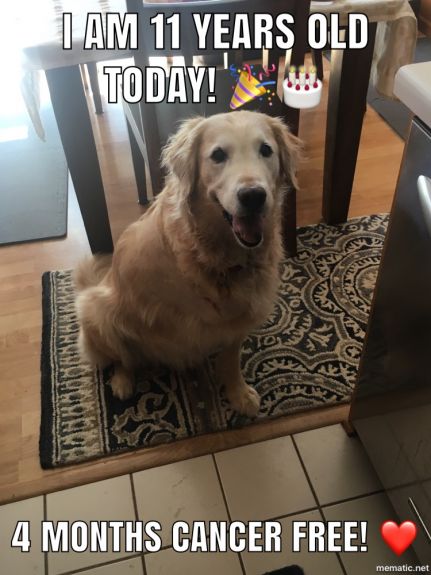 This sweet boy is 11 years old today! He had his first chest x-ray done after his amputation, and no mets! All clear! This has been a week of celebration and feeling so blessed to have this boy happy and doing so well. Winston is getting so strong. His visits to Dr. Amy (our rehab vet) have been so helpful in strengthening his front wrist, his hips, and shoulder. He has some mild hip displaysia so he takes fish oil and dasuquin. His 3 pound weight loss has also helped. 2 more pounds to go! I stop will get a few of his fav french fries today in celebration of his birthday!
We know how blessed we are that we've not had to go through chemo or radiation as some of our other  Tripawd friends have had to. Winston is back to playing with his toys, and loves to run outside! I can barely keep up with him!
Shelly and Winston