Tripawds is a user-supported community. Thank you for your support!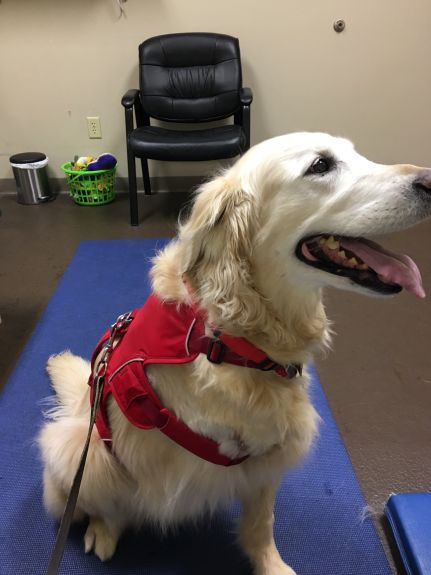 Hi Everyone,
It has been 9 weeks since Winston's amputation, and with the help of Dr. Amy and hard work on our rehab exercises, Winston is doing so well!
Winston has gained muscle in his front leg and wrist, and has even lost a few pounds! We have a few more to go…. We have felt much more confident with the help of our rehab appointments!
I am worrying less about him injuring or straining his remaining three legs because of rehab. We're working on our balance now, and it is amazing how well he complies when peanut butter is the prize!
Our next adventure will be taking a stroll in our new doggie stroller!
Winston and Shelly